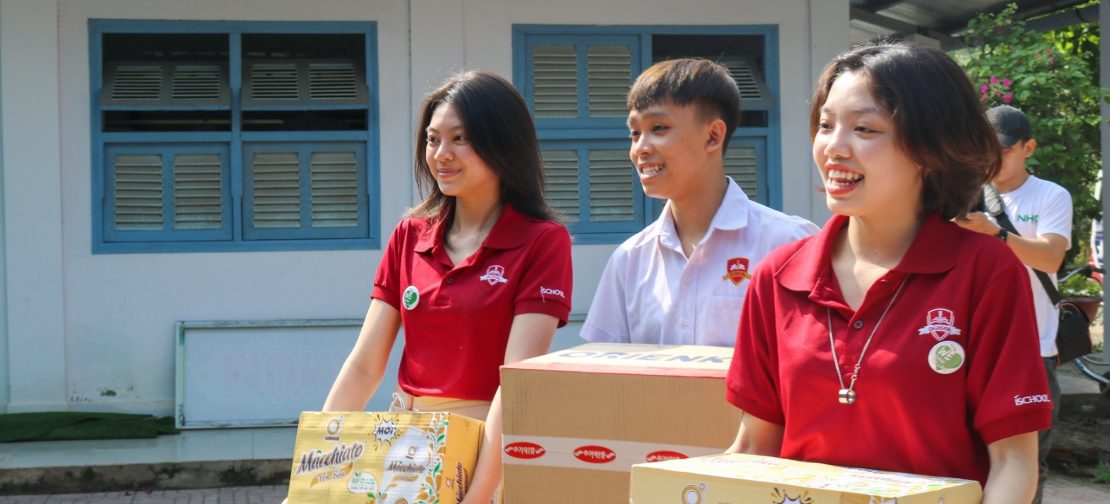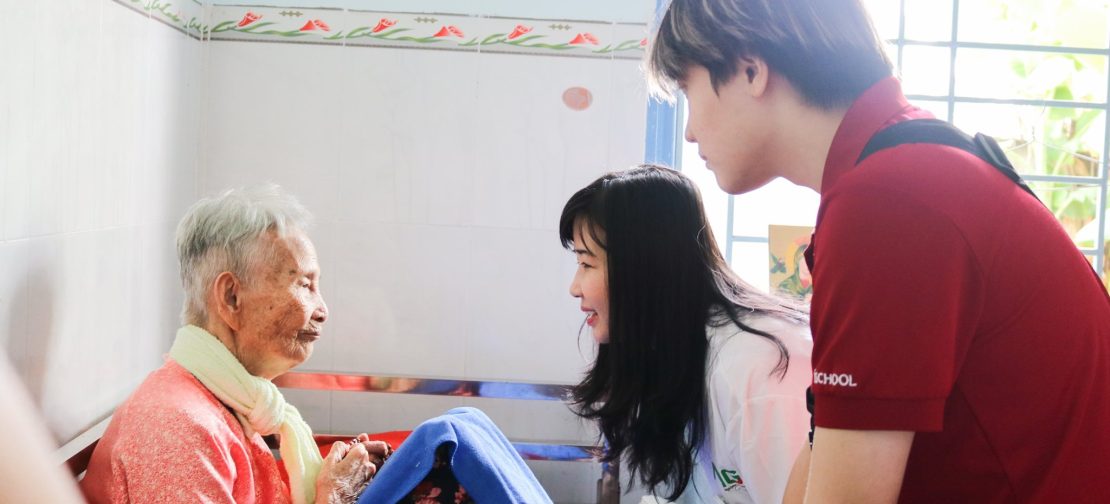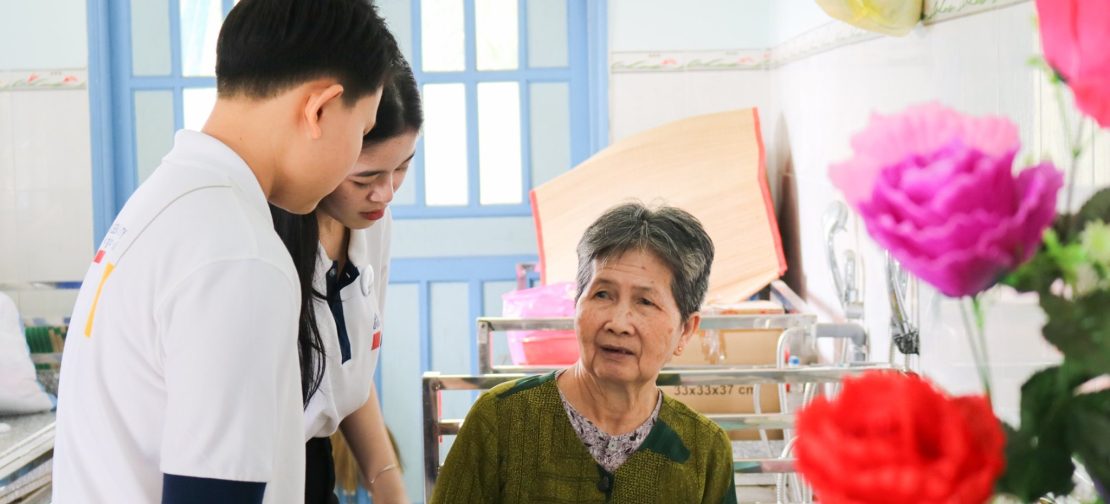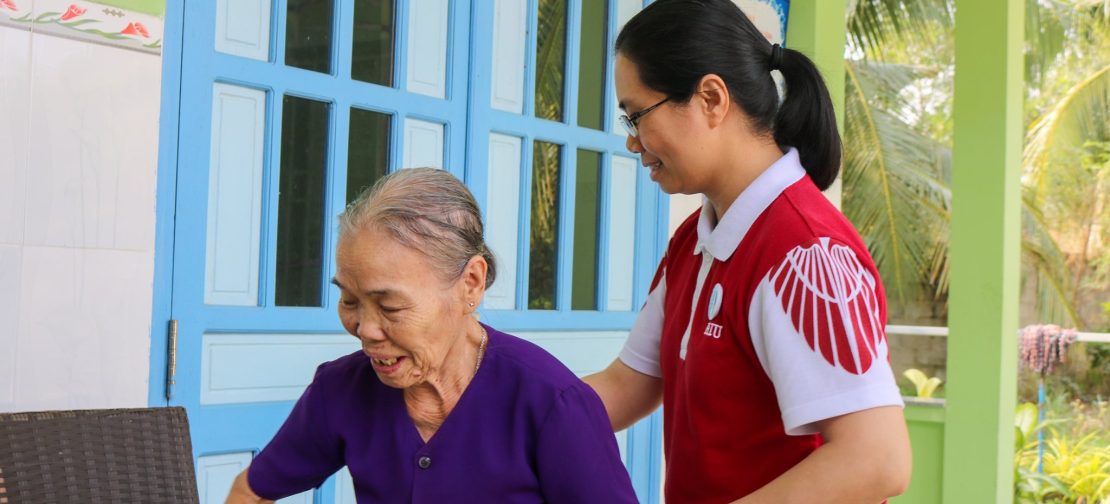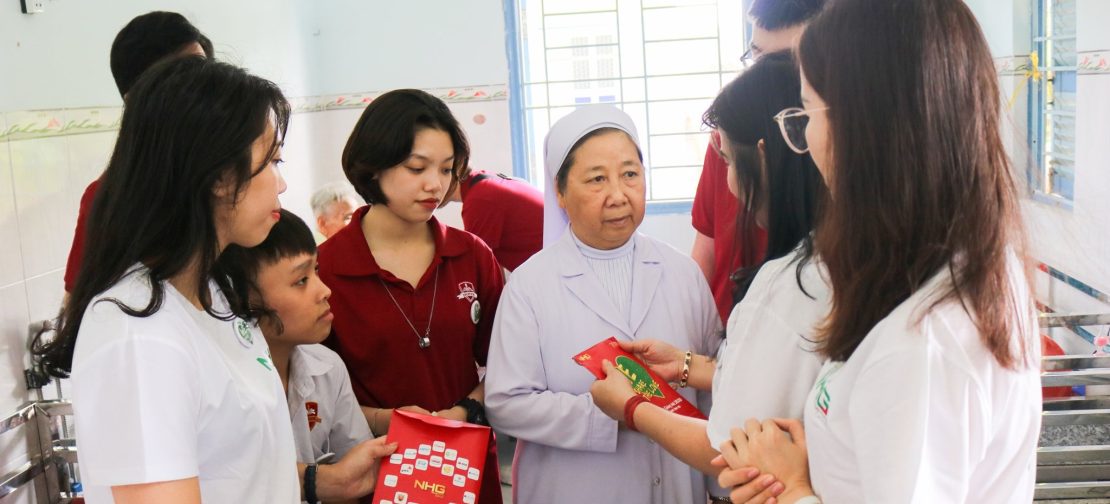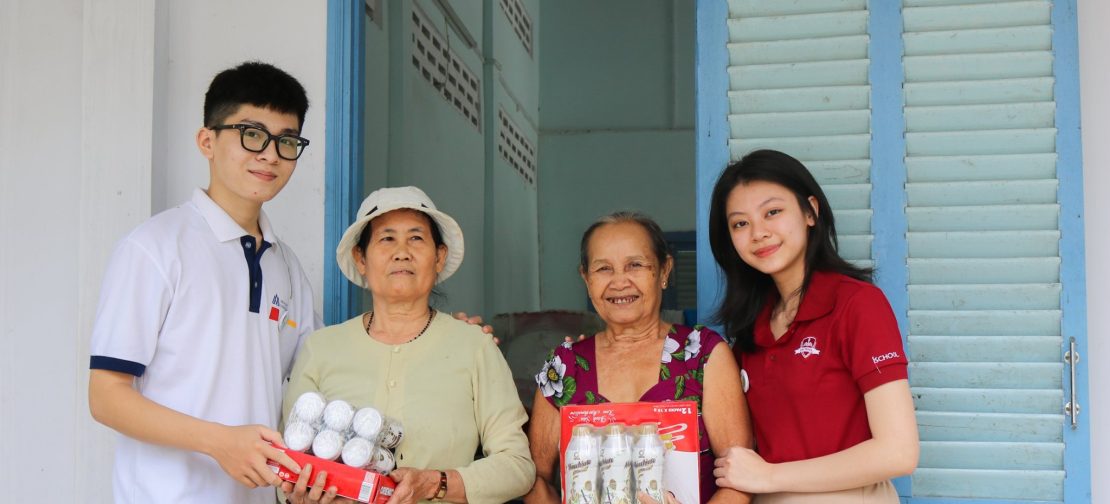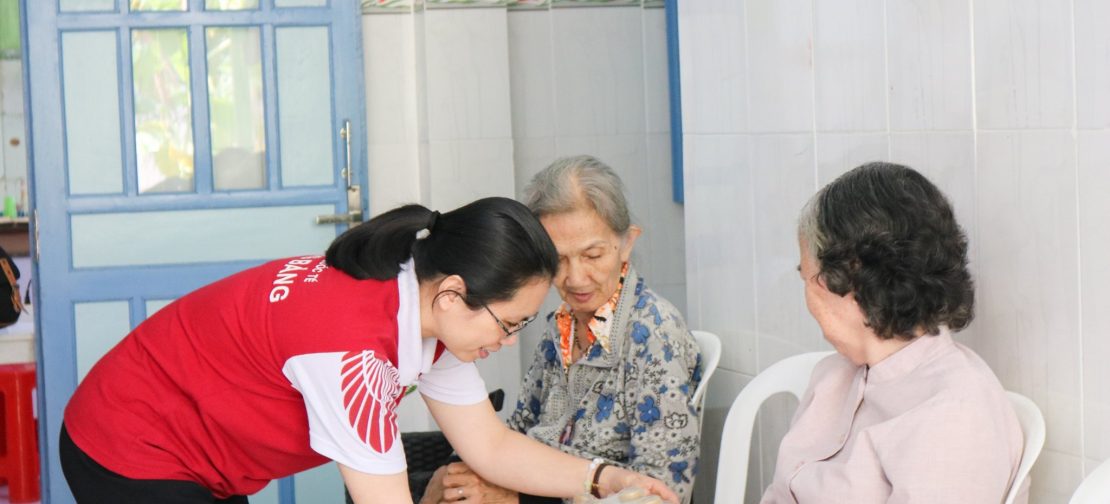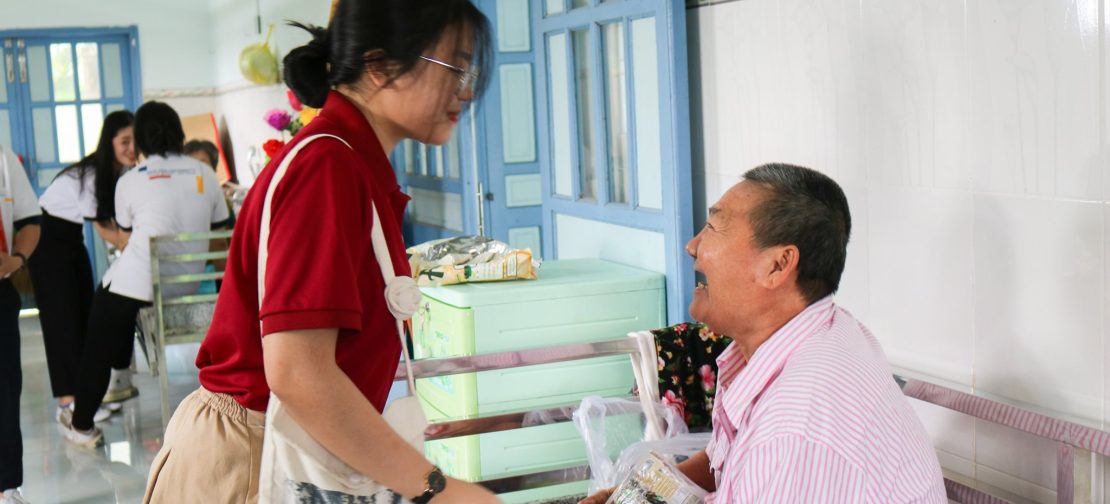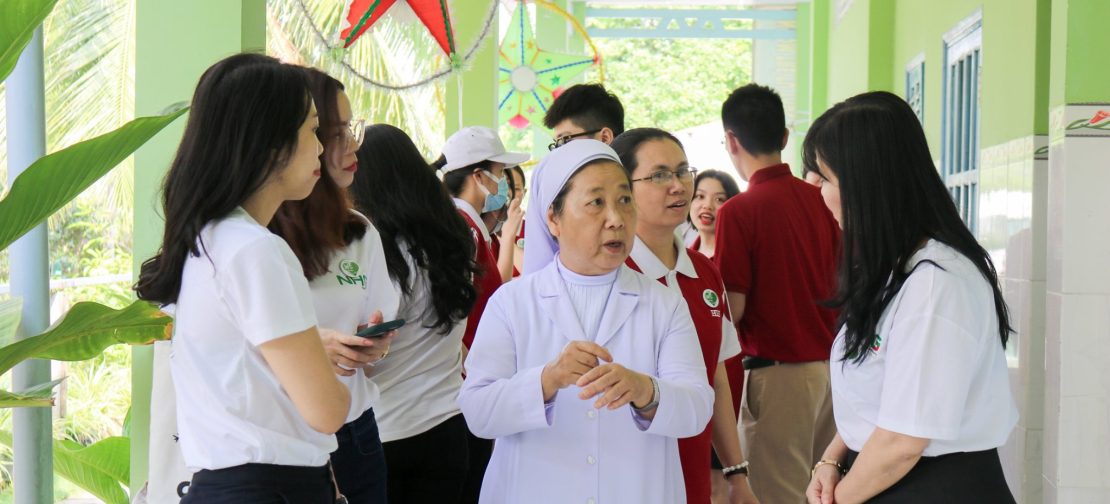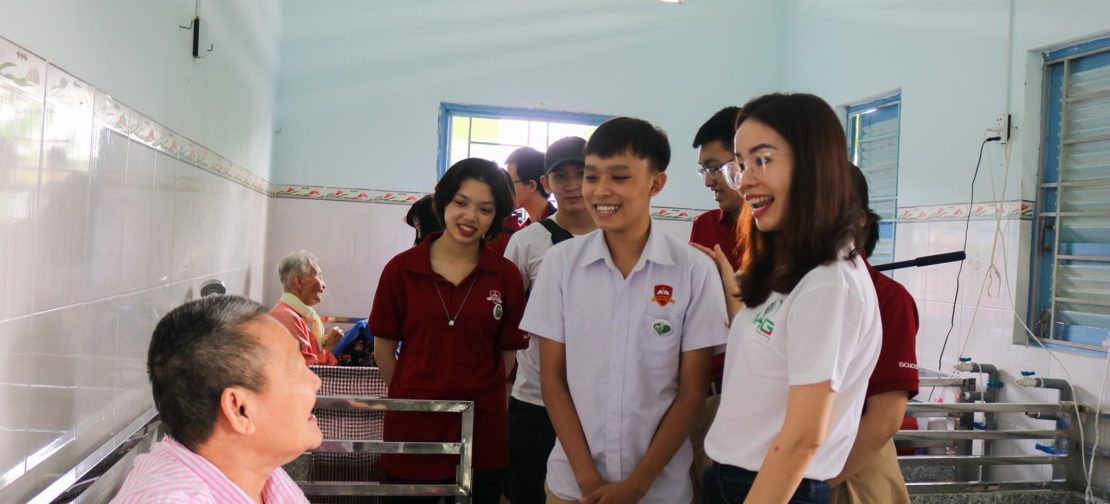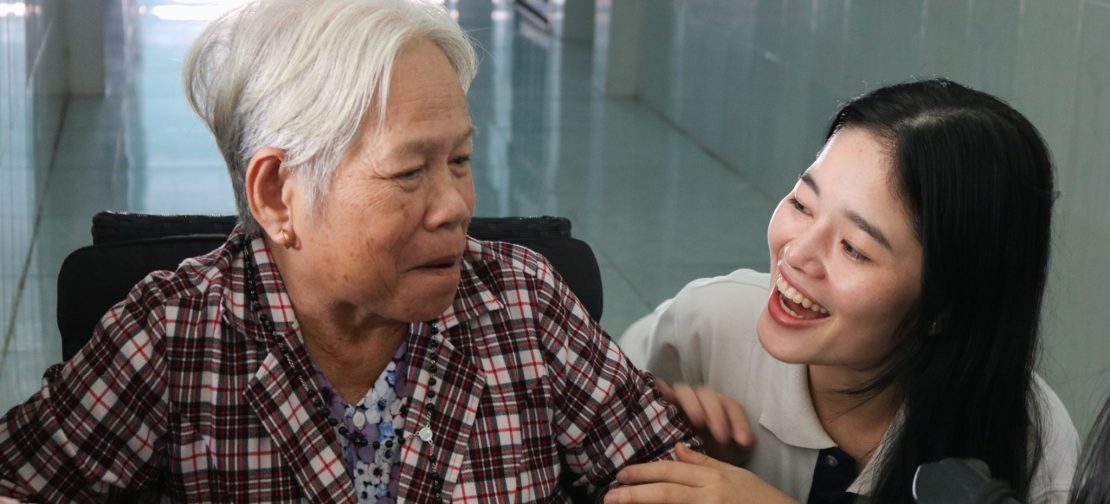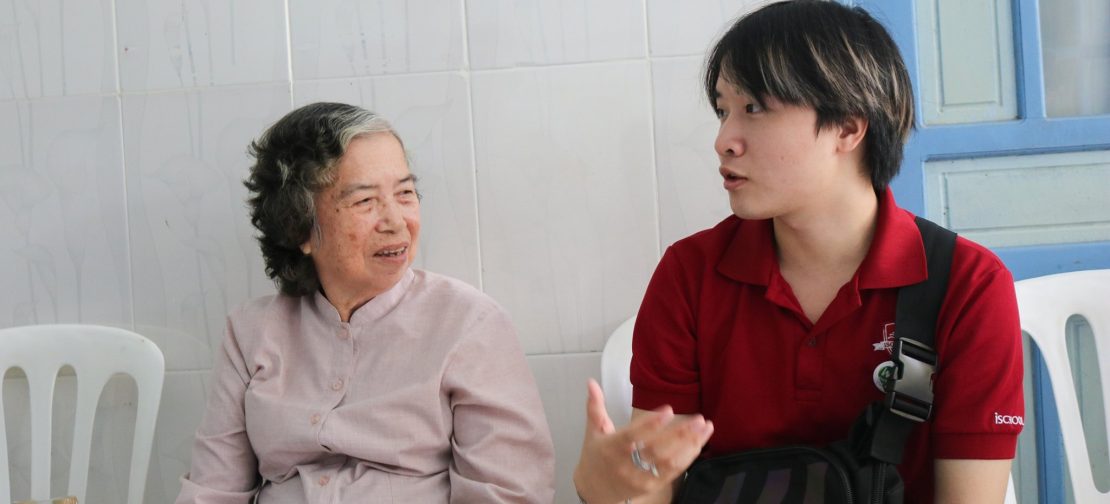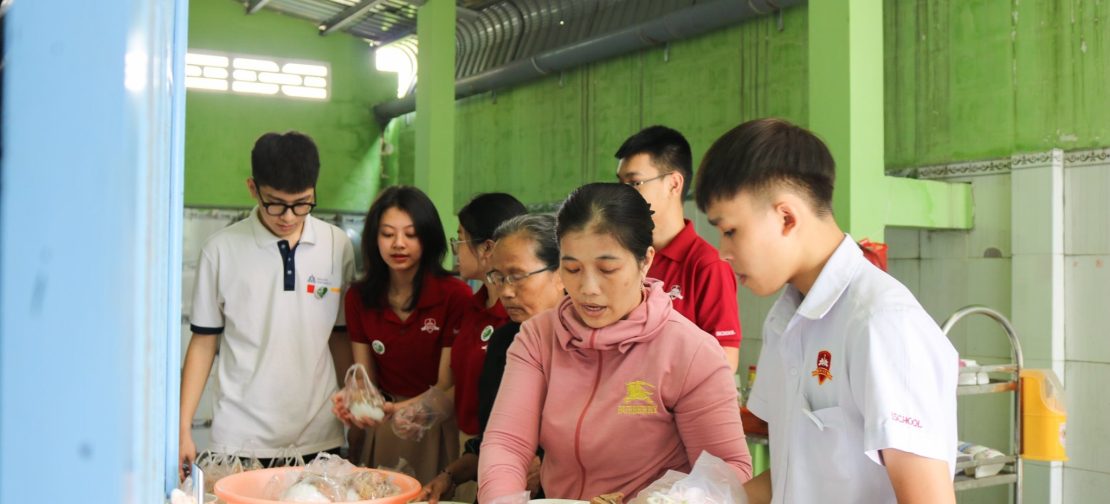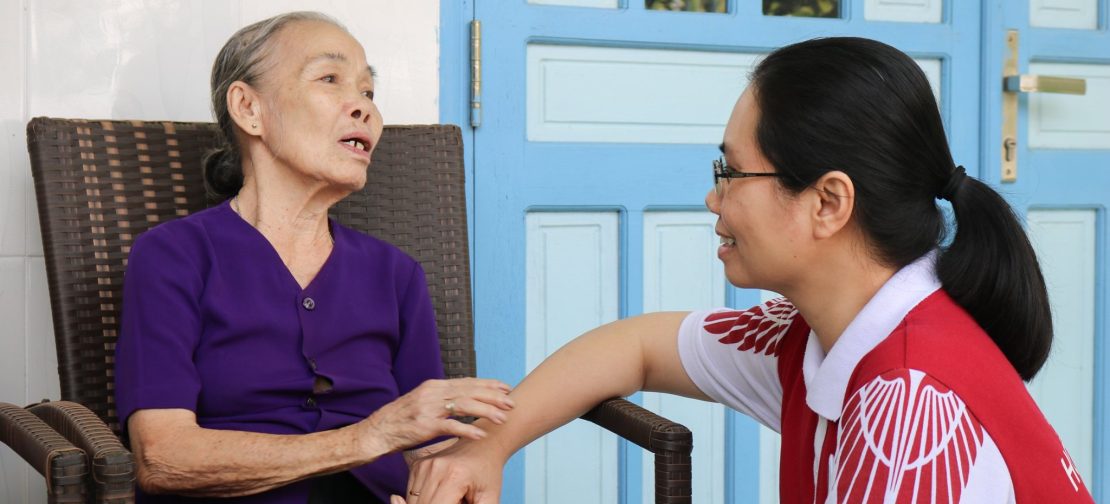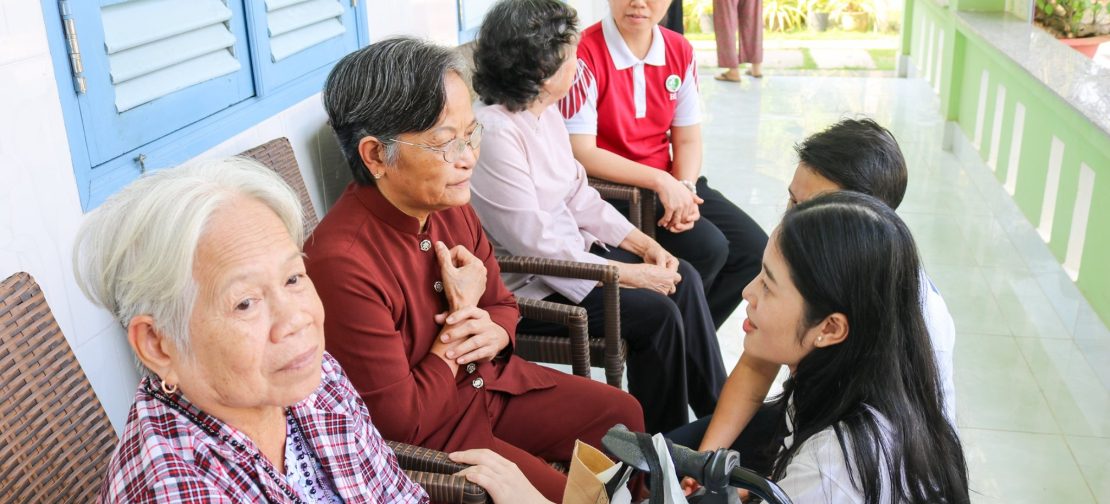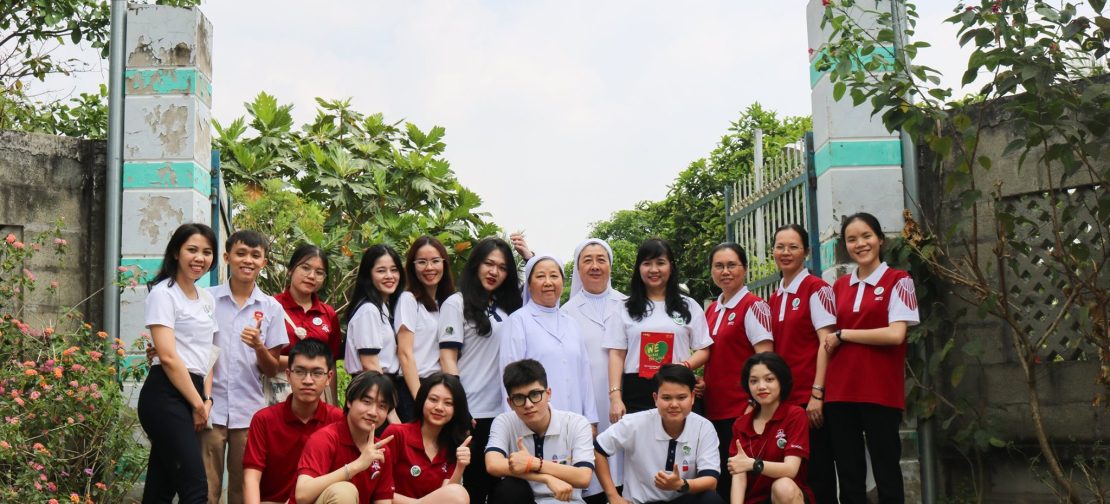 9 September, 2022
By admin
Students Bring Warmth To Thanh Binh Nursing House
On January 15th, 2021, continuing the journey of love sharing, the charity group of "Christmas Gifts 2020 – Light of love" event visited Thanh Binh nursing house (Thanh Binh commune, Cho Gao district, Tien Giang Province).
Thanh Binh nursing home locates in a deep alley of Truong Xuan A hamlet. Although the facility conditions and operating expenses are still limited, this place is always ready to welcome lonely and older people who need to be cared for and nurtured.
The volunteer group of NHG presented 100 million VND to the nursing house. Over 200 gifts, food, and milk were given to older people by students to share more spring warmth of Tet. The amount of money and essentials are in a charity fund of more than 1.7 billion VND contributed by donors in the "Christmas Gifts – Light of love" event, which organised in December of 2020 in HCM city.
Representative of Thanh Binh nursing house, Soeur Nguyen Thi Phan, sent her sincere thank to NHG for paying particular attention to them. Every word of encouragement of a student is a spiritual gift to the elderly. Soeur also expressed her appreciation for the education mission and generations of students training to become comprehensive human beings that NHG is persistently pursuing.
After this trip, NHG's charity journey will continue to reach six other charitable places (in Ba Ria – Vung Tau, Dong Nai, Kon Tum, and Pleiku), contributing to spreading love to many areas across the country.