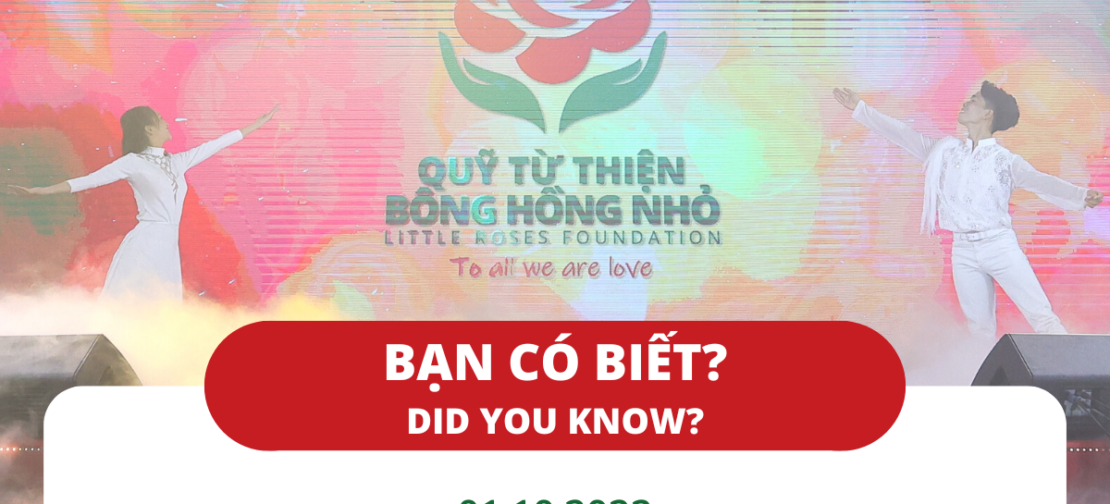 DID YOU KNOW: LITTLE ROSES FOUNDATION'S FIRST FUNDRAISING PROGRAM
With the logo of a small red rose held in the hands of hope, symbolizing love and sacrifice to honor human dignity, Little Roses Foundation selects and pursues activities in accordance with our core values: Love – Integrity – Respect – Dedication.
These significant and meaningful core values of Little Roses Foundation were announced on October 1, 2022, during the Foundation's launch ceremony, which included an art program and fundraising activities.
During the launch and special fundraising program on October 1, 2022, the Foundation received the participation and companionship of more than 400 delegates, guests, and sponsors who are agencies, prestigious organizations, as well as the participation of many Consulate General representatives from Ho Chi Minh City, representatives of major banks, representatives of investment funds, Presidents and Chief Executive Officers of corporations, companies, numerous universities and international schools, educational institutions, numerous individuals and famous people (KOLs) who have a charitable disposition.
The fundraising program has received a substantial amount of support, contributions, and commitments to support the Foundation from numerous companies and individuals, resulting in the donation of more than 60 billion VND in the launch ceremony.