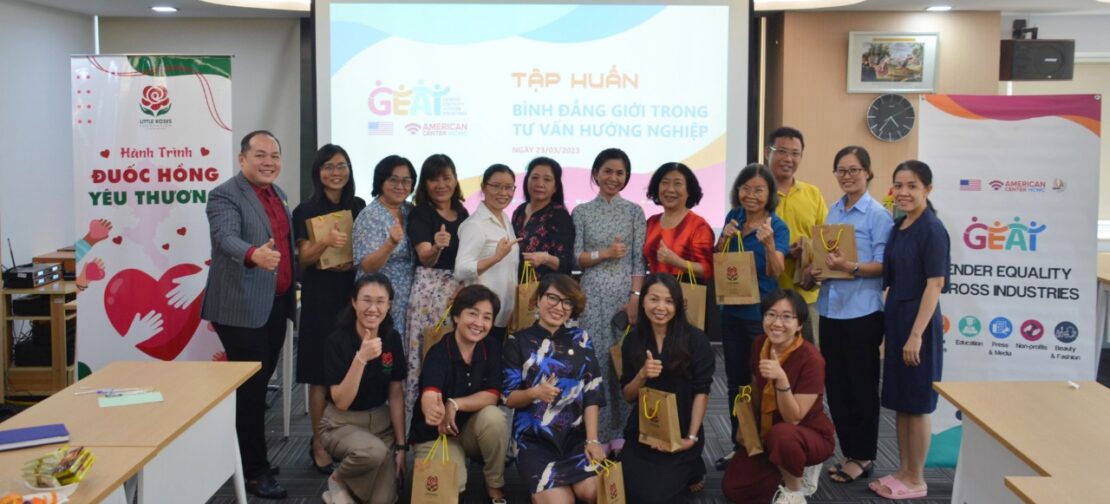 "GENDER EQUALITY IN CAREER ORIENTATION": THE FIRST TRAINING SESSION
On 23 March 2023, Little Roses Foundation partnered with officials from Hong Bang International University, Saigon International University, ASSET-H&C powered by IECD, and Kids Foundation to organize the first training session for the course "Gender Equality in Career Orientation".
About 20 guests and teachers from homeless shelters, social protection institutions, vocational schools, and universities in Ho Chi Minh City actively participated in the training session, shared practical information, and engaged in vibrant activities and debates.
Throughout the training session, two trainers had beneficial discussions and organized engaging activities on the gender gap, unconscious biases, gender roles and stereotypes, as well as first strategies to advocate for gender equality in career orientation.
These activities were a stepping stone, laying the groundwork for trainees to effectively generate solutions to establish a fair environment and innovative ideas in career orientation so as to empower children during the second training session, scheduled for 6 April 2023.
#LittleRosesFoundation #LRF #Toallwearelove #UNSDG17 #GenderEquality