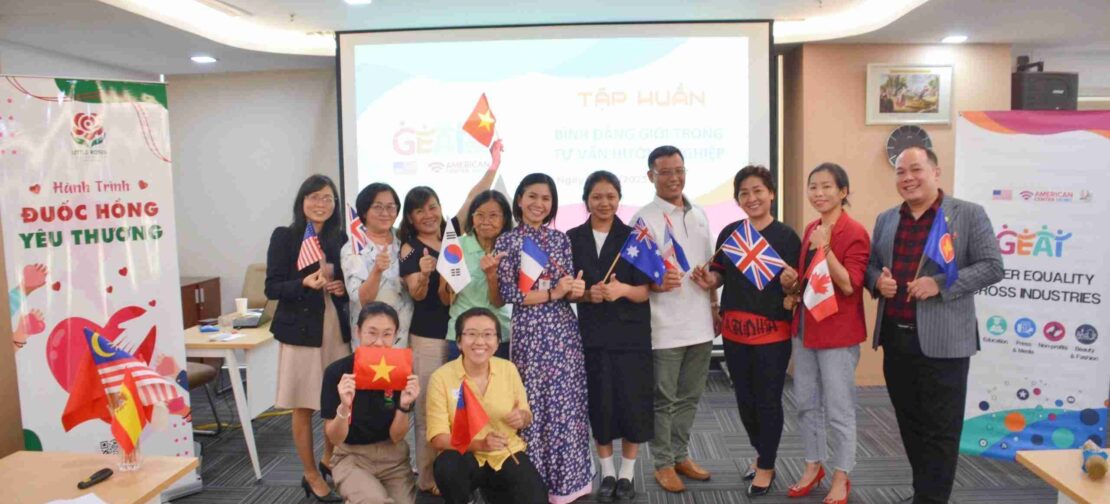 "GENDER EQUALITY IN CAREER ORIENTATION" TRAINING COURSE
🌹 Little Roses Foundation collaborated with representatives from the Hong Bang International University, Saigon International University, ASSET-H&C powered by IECD, and KIDS Foundation to organize the training course "Gender Equality in Career Orientation" with the aim of raising awareness, altering the behavior of career guidance staff regarding gender equality, and creating opportunities for everyone to develop in a civilized society.
🌹 The program was held at 49 Pham Ngoc Thach St., Dist. 3, Ho Chi Minh City, with the participation of nearly 20 guests and teachers from homeless shelters, social protection institutions, vocational schools, and universities in Ho Chi Minh City.
🌹 Through the course, it is hoped that participants would gain a new perspective on gender equality and be able to successfully execute career-focused activities to empower Vietnamese youngsters.
Let's recall some significant and memorable experiences from this training course! 🤗
LittleRosesFoundation #LRF #Toallwearelove #UNSDG17 #genderequality