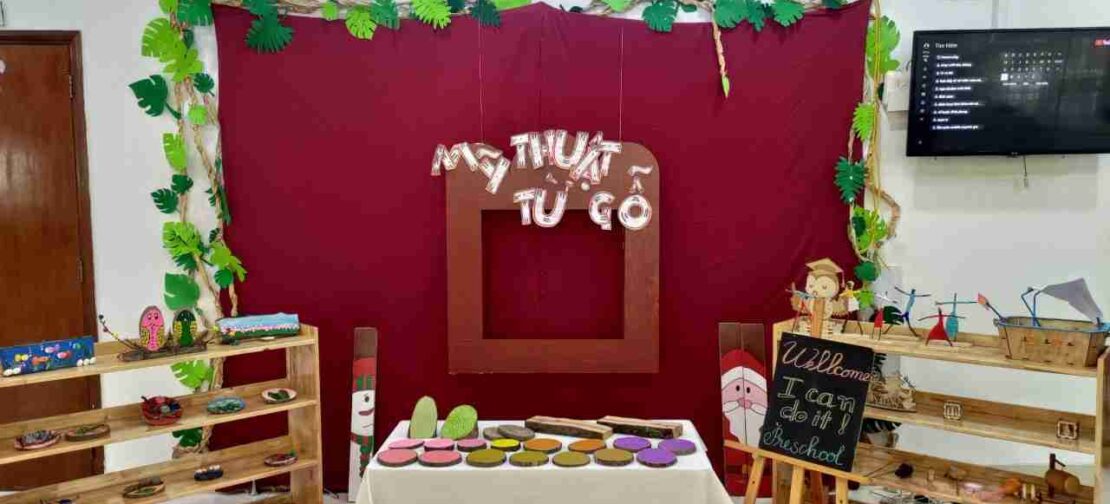 LITTLE ROSES FOUNDATION AND SAIGON ACADEMY INTERNATIONAL KINDERGARTEN PARTICIPATED IN THE "ART FROM WOOD" PROJECT
On February 24, 2023, Little Roses Foundation and Saigon Academy International Kindergarten organized the "Art from wood" project, with the aim of educating preschoolers about wood and wood-based artworks, as well as the story behind each of those masterpieces.
The project took place at the Tran Nhat Duat campus of Saigon Academy. In addition to sponsoring three wooden paintings, representatives of Little Roses Foundation attended, conversed, spread love, and shared the meanings of the work "Reaching to the Sky," which emphasized the image of eagles, and imparted lessons to children about the importance of maturity, vision, and aspirations in order to contribute to society.
Little Roses Foundation believes that the project will help preschoolers develop more creative thought, as well as learn many valuable lessons about environmental conservation, in the direction of sustainable development.
#LittleRosesFoundation #LRF #Toallwearelove #UNSDG17