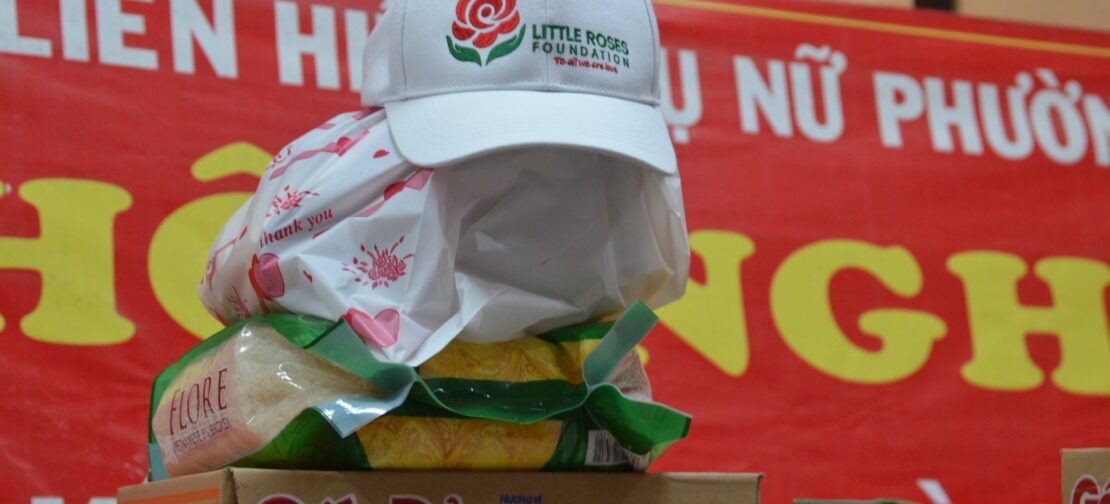 17 January, 2023
By admin
THE LOVE JOURNEY AND THE JOY OF TET FOR CHILDREN AND DISADVANTAGED PEOPLE
On January 16, 2023, Little Roses Foundation accompanied the representatives of Nguyen Hoang Group, UK Academy and the benefactors on a visit to the children and disadvantaged households in Ho Chi Minh City to deliver gifts in celebration of the Lunar New Year.
During the trip, the delegation presented orphans, disadvantaged children and the Sisters at Tinh Me Home, Go Vap district with half a ton of rice, essentials, and various cans of milk, sweats, and teddy bears in the morning.
In the afternoon of the same day, after bidding farewell to Tinh Me Home, the team traveled to the People's Committee of Vo Thi Sau Ward, District 3, Ho Chi Minh City, and presented rice and other essentials to 100 needy households residing in Vo Thi Sau Ward.
The Love Journey is the first trip of 2023 and the second trip of Little Roses Foundation's The Torch Of Love journey. This is a significant journey that contributes to promoting love and delivering happiness to poor and unfortunate individuals during Tet.
Little Roses Foundation warmly appreciated all of our benefactors for your interest and support, and hoped to continue to accompany you in our future projects in the Torch Of Love Journey!
#LRF#LittleRosesFoundation#Toallwearelove