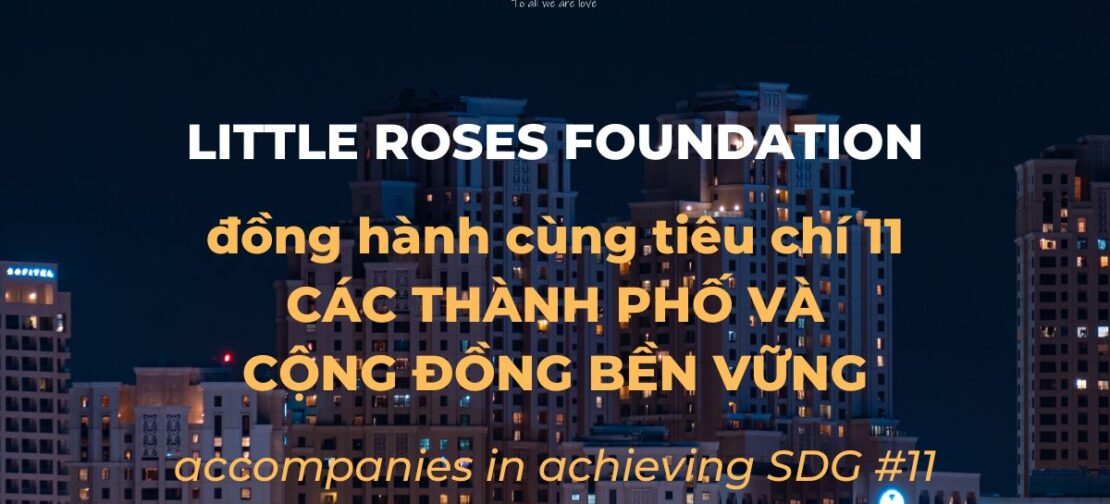 LITTLE ROSES FOUNDATION ACCOMPANIES WITH SDG #11: SUSTAINABLE CITIES AND COMMUNITIES
Ensuring that people's living conditions are improved is one of the most important factors contributing to the development of sustainable cities and communities.
Little Roses Foundation has always cared about and implemented social security initiatives to assist disadvantaged people with their material and spiritual needs throughout our volunteer journey. Especially, we significantly care for the requirements of vulnerable populations, including women, children, individuals with disabilities, and the elderly.
The Foundation anticipates receiving contributions and support from benefactors, collaborators, and volunteers in order to achieve United Nations Sustainable Development Goal No. 11: "Sustainable Cities and Communities".