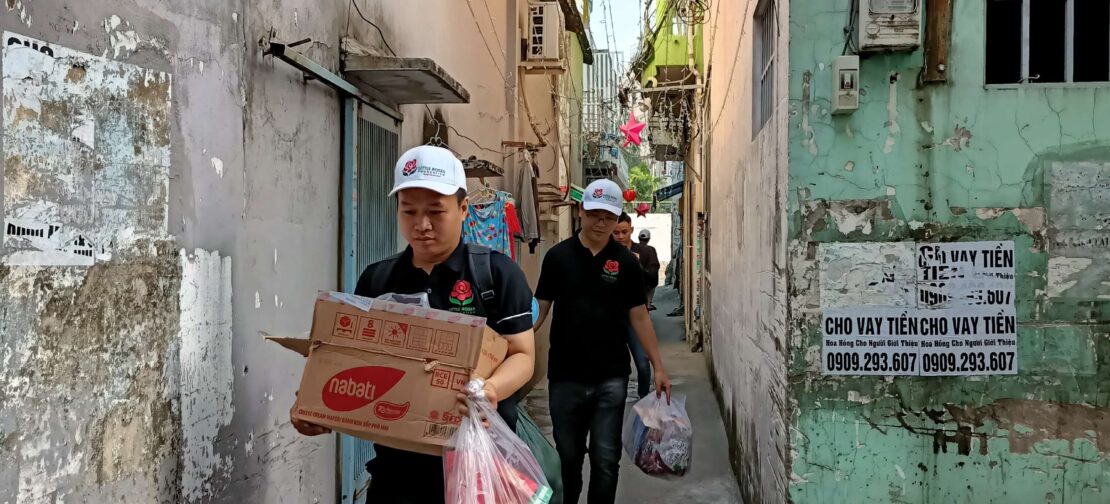 LITTLE ROSES FOUNDATION BROUGHT HAPPINESS ON PRE-TET DAYS TO TINH ME HOMELESS SHELTER
Little Roses Foundation, along with representatives of UK Academy and benefactors, arrived at the Charity Journey's first love station.
We sent orphans, impoverished children, and Sisters at Tinh Me Homeless Shelter, Go Vap District, a half-ton of rice, needs, and a large quantity of canned milk, candy, and teddy bears. In addition, the delegation spoke with the Sisters and the children in challenging circumstances at the Shelter, and conveyed them heartfelt and meaningful Tet wishes.
Little Roses Foundation would like to thank you for your interest and support, and we look forward to continuing to work with you on future charitable endeavors!
#LittleRosesFoundation #LRF #Toallwearelove #UNSDG17