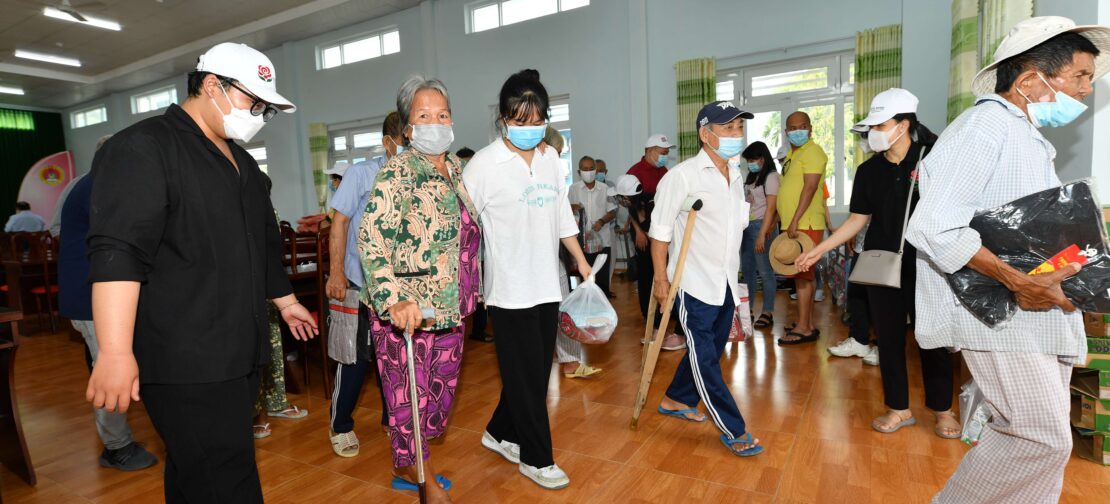 LITTLE ROSES FOUNDATION BROUGHT WARMTH TO POOR HOUSEHOLDS AND THE LONELY ELDERLY AT LONG DIEN DISTRICT
Little Roses Foundation and over 30 sponsors and volunteers from the Sunflower Club – Gia Dinh University followed each other on the Heart Journey on December 15, 2022, in order to visit and deliver warmth on cold, windy days to those in need.
On the journey, we made a stop at Long Hoa Co Tu to distribute gifts to 100 underprivileged households residing in the area. Following that, we and the monks shared our life stories over a nourishing lunch. Afterwards, we traveled to the Center for Social Protection to offer meaningful gifts to 90 elderly individuals who were living alone. This is the final location of this volunteer trip.
The Heart Journey is one of Little Roses Foundation's significant journeys, which contributes to spreading love and providing happiness to difficult and unhappy individuals. Members of Little Roses Foundation, as well as sponsors and volunteers, will hopefully return from the trip with their own joys and profound lessons about mankind, increasing their motivation to give and enhancing their passion for future philanthropic excursions.
#LittleRosesFoundation #LRF #Toallwearelove #UNSDG17