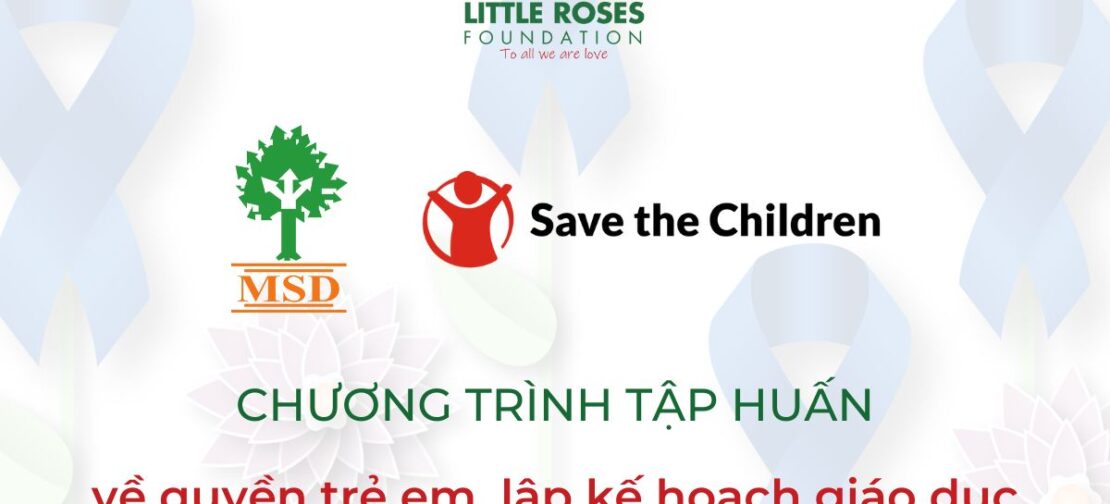 LITTLE ROSES FOUNDATION REPRESENTATIVE PARTICIPATED IN THE TRAINING PROGRAM ON CHILDREN'S RIGHTS AND VIOLENCE PREVENTION AGAINST CHILDREN IN THE NEW ERA
On March 23 and 24, 2023, representatives of Little Roses Foundation attended a training program on children's rights, in order to organize education and communication to avoid violence against children in the new era in Vietnam.
The program focuses on the dissemination of information regarding the legal policy structure outlined in the International Convention, Vietnam's law on children's rights, and the children right-based programs and activities that have been and are being implemented. In addition, the participants explored methods to end physical and mental abuse of children in contemporary culture.
In order to plan education and communication to avoid violence against children to establish a just, civilized, and sustainable society in accordance with criterion No. 10, "Reduced inequalities" and No. 16, "Peace, Justice and Strong Institutions".
*The training program is organized by MSD, with the technical support of Save The Children, and the participation of Little Roses Foundation representatives and social workers, employees of social organizations working in the field of children's rights protection and administration, including children with disabilities.