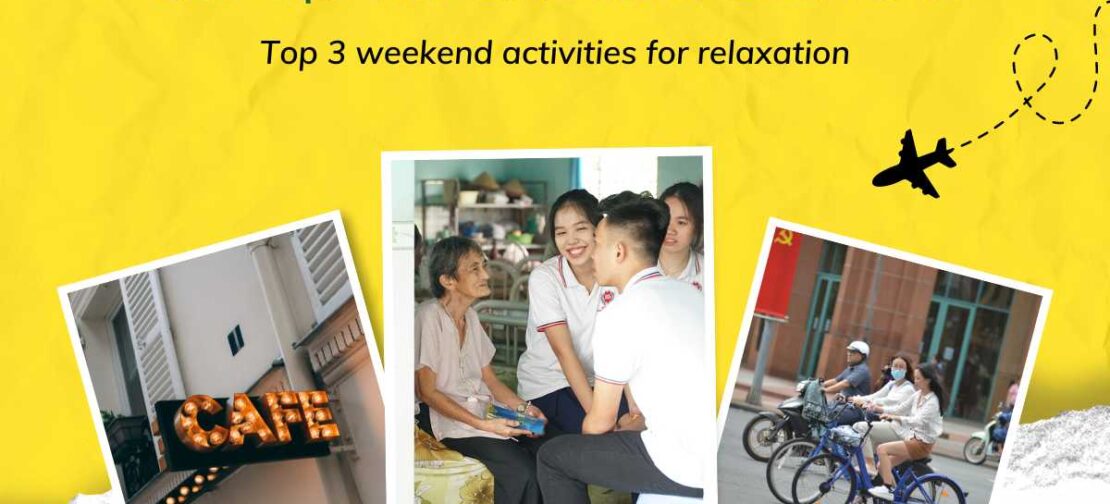 TOP 3 WEEKEND ACTIVITIES FOR RELAXATION
Get rid of all work-related worries and stress; weekends are for enjoyable and relaxing activities. This week, Little Roses Foundation suggests 3 activities for stress relief, relaxation, and recharging:
🥰 JOIN VOLUNTARY ACTIVITIES Volunteering will keep you busy helping others, building social relationships, and learning new skills… Therefore, you probably won't have time to think about negative or bothersome things, right?
☕️ Check in at the cafe Visit a cafe with airy interiors and enchanting scenery… Discuss the week's highs and lows with your lover or close friends… Or simply spend time alone reading a book while listening to the music of a familiar cafe… Isn't that enough for us to feel at peace?
🚴 Engage in cycling You must be no stranger to public bicycles, right? When cycling along tree-lined roads and appreciating each gentle breeze, the soul becomes so relaxed that all worries vanish…
Little Roses Foundation wishes you a peaceful, joyful, and energizing weekend!
#LittleRosesFoundation #LRF #Toallwearelove #UNSDG17